TAKE THE LEAP WITH US
At REARQ, our dedication propels the environmental transformation of the transport sector. Action, not just words, is our driving force.
As innovators in the electric movement, we're taking the proactive approach of converting internal combustion engines to 100% electric power. Join us now to contribute to this progressive journey. Together, we're forging a more sustainable and promising future.
Tomorrow's transport fleet, already today
The future is already here – and REARQ guides you through every step. You will enjoy a smooth electrical transformation.
From converting your fleet, to connecting driver, fleet and logistics and putting control of charging and planning in your hands, sustainable and cost-efficient mobility has never been more achievable.
Vehicles
We upgrade your existing vehicles to 100% electric power.
Flexible range with modular lithium batteries. Integrated box and electric refrigeration to improve energy efficiency. Through extensive repurposing of your vehicle's interior components, we also significantly reduce waste. All in all this results in a budget-friendly solution that benefits both you and the environment.
Fleet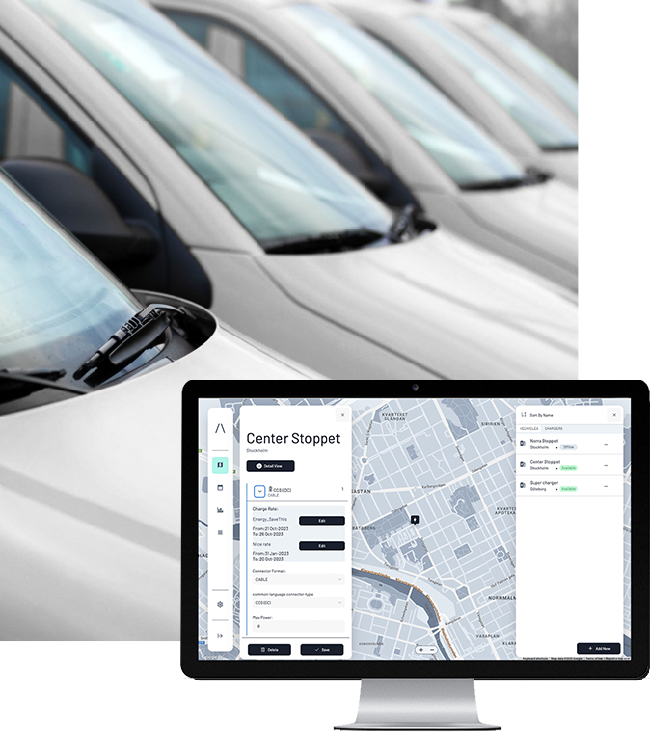 We remove the complexity from electrification. Through AI enabled fleet management, your drivers can continuously improve logistical performance.
Charge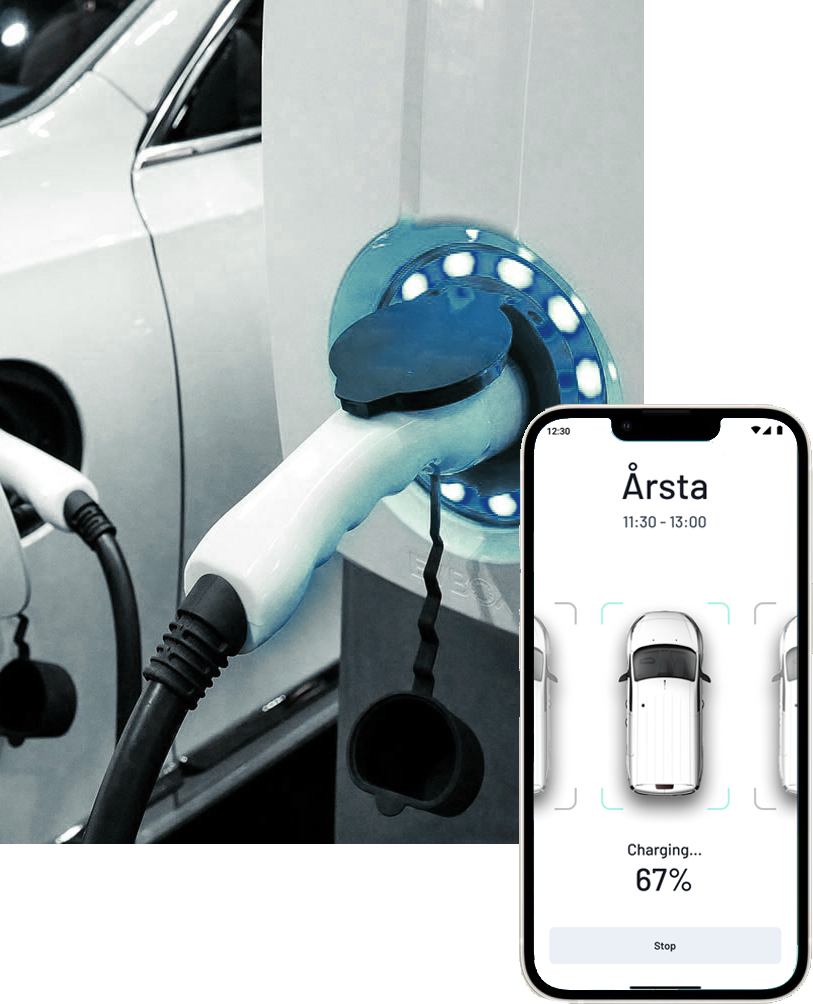 Plan and control your charging needs. You're in full control and ready to minimize energy costs and improve efficiency.
Drive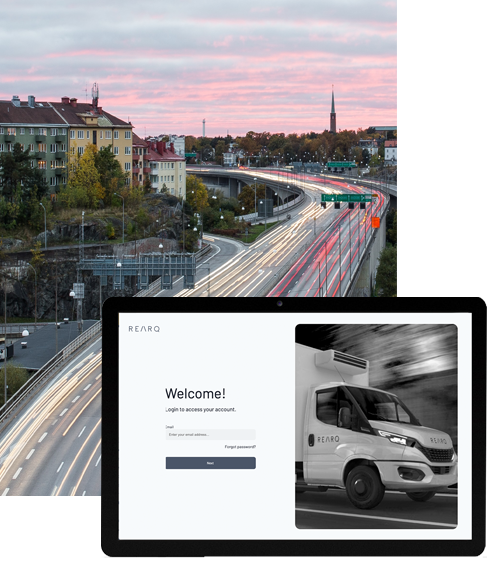 The driver is seamlessly connected to the vehicle and the rest of your fleet, receiving instant driving feedback that enables smarter transport operations.
Our vision
Founded in Gothenburg in 2019, REARQ embodies a vision driven by the imperative to accelerate the environmental transformation of the transport industry.
Our approach is guided by a genuine respect for Earth's resources. We strive to maximize efficiency by repurposing existing assets and intelligently utilizing new energy sources.
Your business is our business
At REARQ, we're dedicated to comprehending your business intricacies and operational hurdles through logistical analysis.
Our approach involves planning and executing your company's electrifying transformation - focusing on one vehicle at a time.
Begin your journey with a modest step and experience rapid growth. Together, we pave the way for a sustainable and efficient future.
Are you interested in purchasing an EV conversion kit for your commercial vehicles? Send us an inquiry!
Make a Quote Request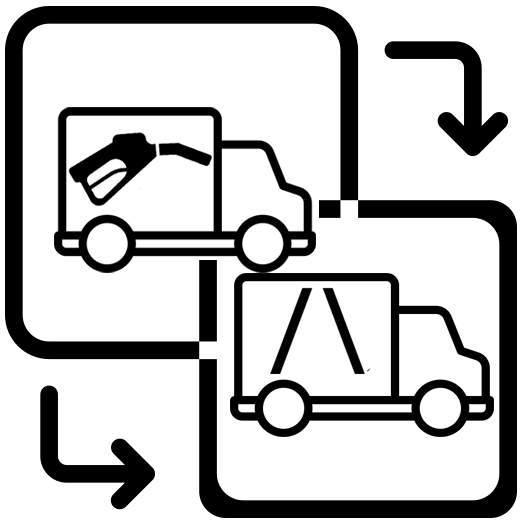 Your fleet converted to 100% electric - one vehicle at the time

Integrade your fleet with our charging solutions and advanced software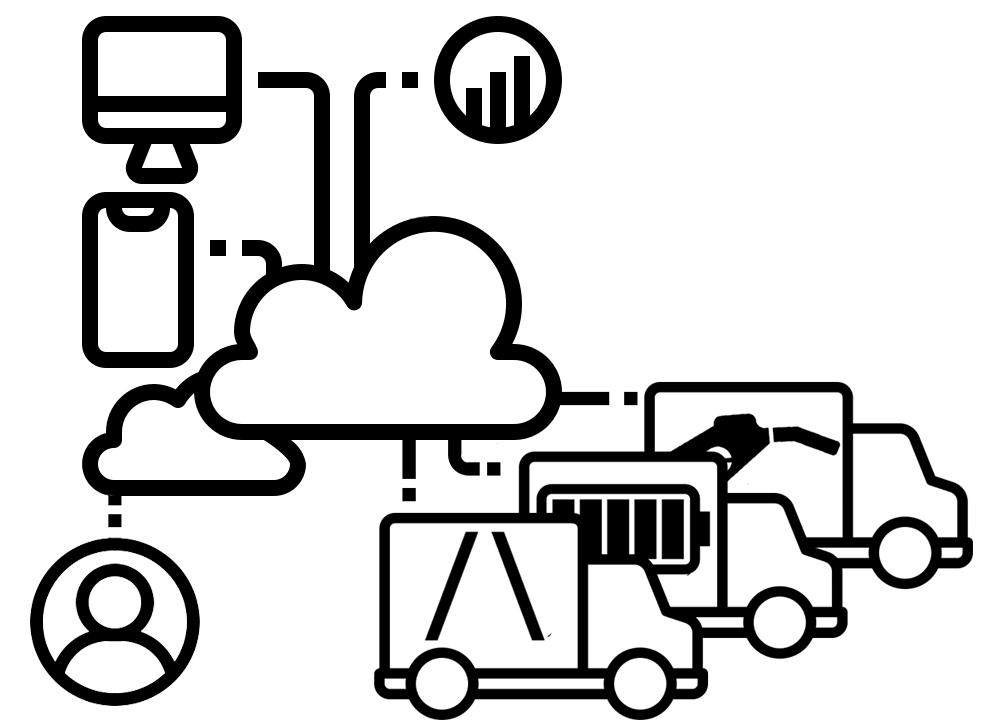 Access to complete vehicle data and data-driven insights
We make your electrification journey smooth.
Allow us to introduce ourselves beyond our mission. We're a dedicated team with a distinctive perspective on forging a more sustainable future, drawn from diverse backgrounds. Our commitment is unwavering, and we're diligently working towards meaningful progress.
Embark on your electrification journey today. We're prepared – are you?